Give the Gift of ScanNCut this Holiday Season!
From: Sewing It Up Special Offers
To: openinboxexperiment@gmail.com
Date: 12/17/2013 12:00:AM















View ScanNCut from Brother™
The Perfect Gift for the Holidays!
View in Browser
Share This Email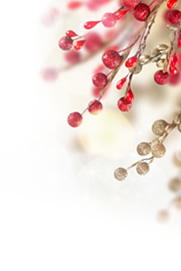 Give the Gift of ScanNCut this Holiday Season

It's perfect for those who have a passion for creating one-of-a-kind crafts and projects.

The secret lies in the 300 DPI color scanner, making ScanNCut the only home and hobby cutting machine that can take your scanned images, photos or hand drawn sketches, and turn them into unique cutting designs, without the need or expense of a computer, software, or pricey cartridges.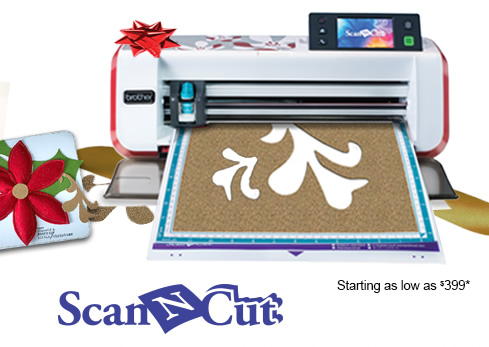 The World's First Home and Hobby Cutting Machine with a Built-In Scanner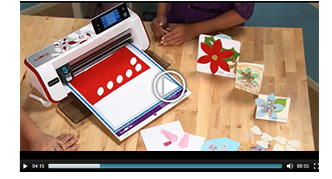 Why Buy the ScanNCut Machine?



•

Perfect for DIY/Crafters, Scrapbookers and Paper Crafters, Multi-Media Artists, Sewers and Quilters.



•

No design cartridges needed.



•

It's easy! No PC or software to learn.



•

No more dies needed to cut paper and fabric.

Watch How To Make
Holiday Greeting Cards


•

Includes a revolutionary 300 DPI
built-in scanner.






*Prices set by retailers may vary.



©2013 Brother International Corporation. All rights reserved. Brother Industries, Ltd., Nagoya, Japan.



---
The preceding is a paid message from an AllFreeSewing advertiser and does
not reflect the views of nor is in any way endorsed by AllFreeSewing.
We do not share personal information with any third party without your permission.

This email was requested by: openinboxexperiment@gmail.com
Unsub, Modify or Add Newsletters: Click here.

This e-mail was sent by: Prime Publishing LLC
3400 Dundee Road, Suite 220
Northbrook, IL 60062
United States of America
Privacy Policy. By using this site you agree to our Terms of Service.
To learn about our email partners' privacy policies, click here.

---
---
Other Emails
---